The Sunshine Coast is strategically positioned to grow health-related initiatives and already houses around 2,000 health related businesses, as well as internationally significant research facilities.
The development of Australia's largest health and infrastructure project is currently underway, including construction of Australia's first health and wellness hub, Vitality Village.
The multi-story community space will offer a state-of-the-art, collaborative environment where health providers, innovators, researchers and the community can take on the nation's major health challenges including:
Mental health

Disability services

Aged care

Isolation

Loneliness
With a focus on evidence based solutions that are both innovative and practical, Vitality Village is set to facilitate a significant and lasting impact on the Australian healthcare system.
Tenants, partners and other health stakeholders will focus on supporting the community in four key areas:
Services - allied health, aged and disability care, mental health and more

Knowledge - health and wellness programs, assistive information, events

Research - accelerating practical healthcare and social innovation

Innovation - smart ideas that create growth, jobs, and solve global issues locally
Disruption of the existing healthcare model will reduce inefficiencies, improve the health care budget, enhance Australia's reputation as a leader in health and wellness development, and achieve better outcomes for Australians facing complex health challenges.
World Class Mental Health Research
The Sunshine Coast is the ideal location for Sunshine Coast Mind and Neuroscience – Thompson Institute, a hub for world class mental health research, teaching and clinical services.
Located at Birtinya on the doorstep of the $5 billion Sunshine Coast Health precinct, the Institute's work is focused around four central themes:
The provision of clinical services.

Advocacy for patients and their carers.

Conducting ground-breaking translational research.

Education and teaching.
Established by University of the Sunshine Coast in 2018, the Sunshine Coast Mind and Neuroscience - Thompson Institute is at the forefront of research for some of Australia's most pressing mental health issues, including dementia, suicide prevention, post-traumatic stress disorder and youth mental health.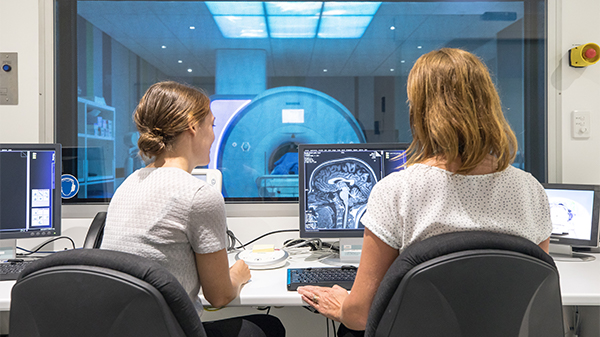 Picture: Thompson Institute
Innovation and collaboration
The institute delivers a rapid translation of research into practice through its innovative, integrated model of care, and collaboration with local industry, including the Sunshine Coast University Hospital, government agencies and the community.
In the recent Excellence in Research for Australia evaluations, research at the Thompson Institute received the ultimate ranking of 5 (well above world standard), which is on par with traditional premier research universities.
Ground-breaking programs at the Thompson Institute include:
Youth mental health: research to better understand factors impacting the mental health of young people.

Suicide prevention: developing evidence-based, community-focused suicide prevention strategies.

Ageing and dementia: focusing on diagnosis, prevention, intervention and quality of life.

Post-traumatic stress disorder: researching to advance understanding of PTSD.

Nola Thompson Centre for Advanced Imaging: state-of-the-art multimodal neuroimaging to investigate mental health.
A key initiative is the creation of the Alliance for Suicide Prevention on the Sunshine Coast, bringing together a network of community groups and organisations that are committed to preventing suicide.
The aim of the alliance, launched in 2019, is to share knowledge and resources, as well as offer a comprehensive picture of support available to Sunshine Coast residents. The initial focus will be on prevention training, building public awareness on depression and mental health, and promoting a collaborative voice on critical local issues.
The Sunshine Coast Mind and Neuroscience – Thompson Institute is contributing to the Sunshine Coast's growing reputation of being at the forefront of excellence in health practice and education. Institute director, Professor Jim Lagopoulos said the Sunshine Coast was the ideal location for the institute's work.
"The Sunshine Coast's emergence as a leading hub for health practice and education, coupled with its collaborative community made it the best location for the Thompson Institute to conduct research that will transform how we treat Australia's most pressing mental health issues," Professor Lagopoulos said.
Why establish a health-related business on the Sunshine Coast?
The Sunshine Coast Health Precinct is the largest health infrastructure project currently being developed in Australia with an adjacent Health Hub and surrounding town centre offering prime investment opportunities. Other emerging opportunities include developing research centres of excellence, wellness in aged care programs and digital health solutions.
To find out more!
Talk to a specialist for site selection assistance, relocation advice and connections with government and industry bodies. Email invest@sunshinecoast.qld.gov.au or call the Head of Trade and Investment on + 61 407 753 645.