Sunshine Coast company Ozzi Kleen began exporting its Containers Transportable Wastewater Treatment Plants to China in 2019 under a $9 billion China Ministry for Environment program.
The treatment plants were originally designed for use in rural areas of China that did not have adequate sewerage treatment processes. The plants would reduce the wastewater impacts on farmlands, channels and the underground water table.
In initial system was shipped to China in late December 2019 but had not yet been installed when COVID-19 hit. That is when Ozzi Kleen's system was reconfigured by the Chinese client and used to disinfect infectious waste at a specialist hospital approximately 700km north-east of Wuhan.
Ozzi Kleen's system provided an extra disinfection process for the Suqian Infectious Disease Hospital, which was last used during the SARS outbreak 17 years ago.
The treatment plant helped remove the risk of the virus leaving the hospital via liquid waste streams.
With the help of a translator, the Ozzi Kleen team guided a local Chinese team through the installation process remotely via WeChat.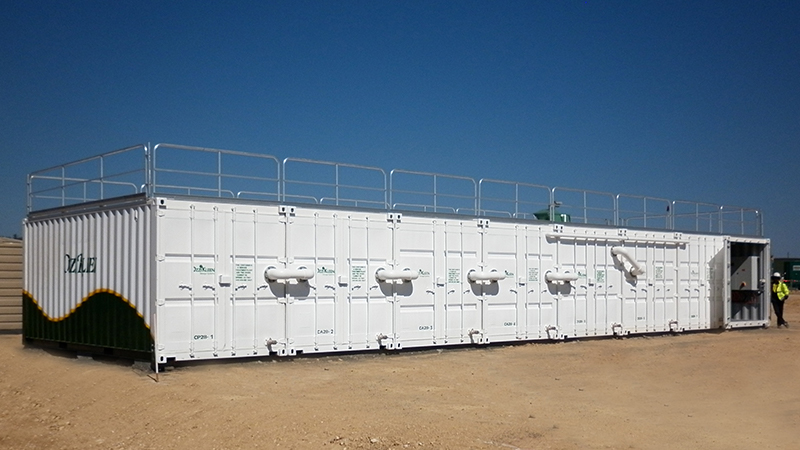 Image: Ozzi Kleen Containerised Transportable Treatment Systems.


Innovative sewage and water treatment solutions
A national company, Ozzi Kleen's HQ is on the Sunshine Coast and the company has a team of more than 70 experienced staff including engineers, electricians, programmers, metal trades workers, roto-moulders, assemblers, delivery truck drivers, treatment plant servicing personnel and administration.

Founder Mal Close designed a range of wastewater treatment systems in the 1980s. Since then, the Ozzi Kleen Sewage Treatment System has been manufactured on the Sunshine Coast and used by thousands of home owners to provide an endless supply of nutrient rich water to safely reuse in watering gardens, lawns and trees.

Ozzi Kleen now has an extensive product list designed for residential, commercial and marine use.


Sunshine Coast a performance economy
Impressive economic figures support the Sunshine Coast's transition to a "key business hub".
Economic growth has outperformed almost every other regional economy over the past 15 years.
Major new residential developments are underway and the region is now the third most populous area in Queensland.

Sunshine Coast Airport's new north-west/south-east runway means greater accessibility and more opportunities for work, tourism and exporting businesses.

The Sunshine Coast's GDP is forecast to more than double from $15.7 billion in 2018 to $33 billion in 2033.

Economic growth is predicted to deliver 16,000 new jobs in the five years to 2023.


Future fast data
The Sunshine Coast Broadband Submarine cable is expected to put the Sunshine Coast on the international business map as a leading investment destination for commerce and industry.

The cable offers an attractive proposition for the world's biggest data users and those looking for a location with superior telecommunications and data infrastructure.

For the local community, the project will, over time, lead to faster, more affordable broadband access and stimulate investment that will create hundreds of new jobs.


The Sunshine Coast has an entrepreneurial spirit that rivals many Australian capital cities and a community of people with brilliant minds and smart ways of working. The Sunshine Coast Council welcomes and supports the growth of local businesses and the establishment of new ones in the region.
For more information call the Head of Trade and Investment on +61 407 753 645 or email invest@sunshinecoast.qld.gov.au.