Nutri-Tech Solutions (NTS) CEO and co-founder, Graeme Sait, believes "there is nothing more important than food production" and is on a global mission to improve profitability for farmers and bring joy back into the profession.
Nutri-Tech is Australia's biggest exporter of organic agricultural inputs, with clients in more than 50 countries. It is recognised as a global leader in sustainable farming.

The company is revolutionising the industry quite literally from the ground up, with a sustainable approach to soil and plant management that uses innovative technology, holistic principles and biological compounds to improve the productivity of crops.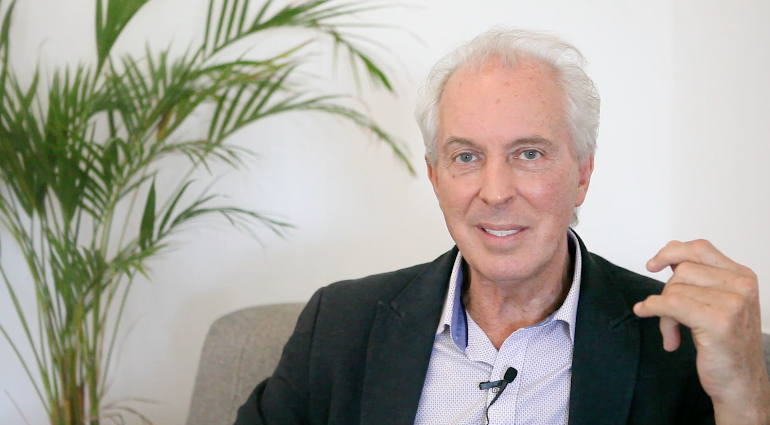 Image source: www.nutri-tech.com.au/soil-and-plant-therapy
The global Nutrition Farming® movement
From its headquarters in Yandina on the Sunshine Coast the business has developed Nutrition Farming® which includes a range of products, services and courses that deliver natural farming solutions to more than 15,000 farmers in Australia and a growing international market.

Its Certificate in Nutrition Farming® program has amplified the business's expansion with more than tens of thousands of certified food producers including notable brands like The Dole Corporation (USA) and Woolworths (South Africa).
A holistic, integrated approach that harnesses natural systems
The Nutrition Farming® philosophy "aims to reduce chemical reliance, regenerate the soil, boost plant vitality and enhance human health and create more profitable, productive farming enterprises."

"We've put more chemicals into the equation every year without exception for ten decades ... (yet) every year without exception there is more pest and disease pressure." Graeme says on his podcast Nutrition Farming®.

He shares the story that he too had been conditioned to believe there was no alternative to using poison to manage pests. He spent years on a Sunshine Coast acreage achieving lacklustre results before he discovered the perfect blueprint for farming success could be found in nature.

The genius of Nutrition Farming® is in the simplicity of the solutions that are based on the observation and optimisation of mineral composition, humus and microbes to improve the health of the soil.
Image source: www.nutri-tech.com.au/soil-and-plant-therapy


Healthy farms create healthy communities
Health is at the core of the Nutrition Farming® mission and it starts in the soil. The health of the soil determines the health and nutrient density of the crop. In turn this influences the nutritional value and shelf life of the crop as well as how much chemical intervention is needed to manage pests.

Our food production system and the environment are inextricably linked and while the primary focus at Nutri-Tech has been on leveraging the natural world to enhance food production, the organisation also promotes Nutrition Farming® practices to improve the environment and help combat climate change through carbon sequestering.

Agribusiness a thriving industry
The Sunshine Coast is one of Australia most innovative regions with a growing reputation for thought leaders and change makers across a range of industries including technology and agribusiness.

With the abundance of farmers and growers on the Sunshine Coast and a community emphasis on health and wellbeing, the Nutri-Tech Solutions model is a natural fit for the region.

The Sunshine Coast is home to more than 900 agribusinesses producing a wide range of products from strawberries and poultry to plant nurseries and dairy.

Dynamic and innovative food and agribusiness companies are invited to learn more about business opportunities on the Sunshine Coast.

For more information, email invest@sunshinecoast.qld.gov.au or call the Head of Trade and Investment on +61 407 753 645.